Since the onset of COVID-19, many event industry professionals have wound up with some unexpected new-found time. With no volunteers to recruit, no tents to rent, no permits for road closures to get, and no physical event materials to print, you can make the most of your time in different ways! We've put together 8:
1. Improve your online registration and fundraising process
Is your registration process as effective as it could be? Take some time to go through your registration and fundraising flows to determine where you might be able to make improvements!
Here are some suggestions for what you could be looking at:
Event branding – Take a look at how your brand is being presented. Could your event banner, logo, or hashtags be updated?
Registration questions

Optional vs mandatory – Are there mandatory questions that could be switched to optional to help improve the registration experience?

Number of questions – Does the form feel too long? Are you truly doing something with the data from each question? Could some questions be set to conditional (i.e., only ask if the participant selects a specific response)?

Questions for sponsors – Is there an opportunity to ask a few questions for your sponsors?

Optimal wording – Are your questions clear and easy to understand?
Post-registration steps – Once a participant is registered, are the next steps clear to the user? For example, you could guide them to:

Shop
Train
Visit FAQs on your website
Start fundraising
2. CLEAN your current data
You've potentially been collecting participant data for years and leaving it to sit in old dashboards of your past events. This could be your opportunity to clean off that virtual dust and implement a CRM strategy. Find out which participants are coming back year after year. Determine your overall event retention rate! Dig deeper into your data. Which of your participants are family members? Taking the time to know your customers can make a huge impact on your event marketing strategies.
Interested in CRM?
Learn more about Race Roster's CRM platform powered by Salesforce.
3. Get creative with email campaigns
If you already have organized data in your CRM platform, this is a great time to brainstorm some creative email campaigns you could create. Set up a campaign to automatically send to an individual participant on their birthday! This is an awesome way to stay connected with your participants year-round and show them you care.
Create up-sell campaigns to encourage participants who purchased in the past to purchase your exclusive event products at a discounted price. If your event has a series, create a campaign to send to participants who have only registered for 1 or 2 out of the 3 events! Maybe offer an exclusive event sweater to encourage people to register for all the events!
These campaigns can also be created using Race Roster's CRM platform powered by Salesforce.
4. Communicate with your participants on the regular
Now is not the time for radio silence. Communication is key now more than ever, and an honest portrayal of your situation will be well received. Stay active on social media and leverage Race Roster's email campaign tool to directly reach the inbox of your participants.
Not sure what to say?
Check out our communications handbook for event cancellations and modifications
5. Devise new strategies for when you CAN host your event
The world may not resume exactly as it once worked, which means this might be a good opportunity to come up with a few strategies you can implement in your future in-person events. Possibly add a sanitization station, areas for hospitality, and ensure you have an aid station protocol.
6. Reach out to your sponsors and vendors
As event organizers, we love our sponsors and vendors, and our sponsors and vendors love to help us! Check in with them and see if they have any creative ideas. This is also a good opportunity just to reach out and simply ask how they are doing.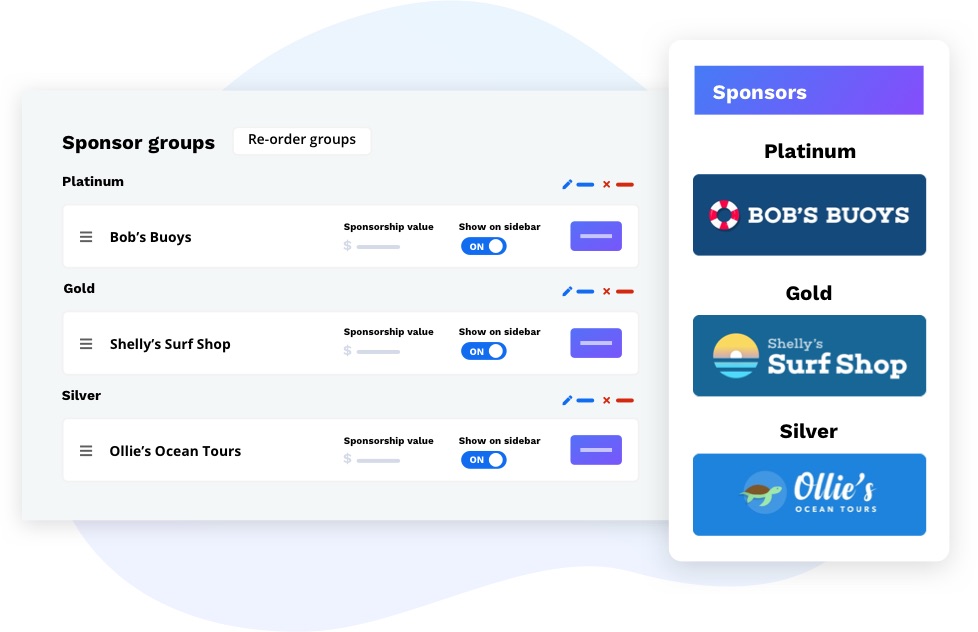 7. Clean/organize your warehouse
We're all looking for ways to help pass some time this spring. While we are isolated indoors, take this opportunity to clean and organize your warehouse! While you're at it, you can get set up on Race Roster's inventory management tool.
Simply upload the items you have in your warehouse, garage, or basement, and keep track of all the important details. Log exactly where each item is going, when you'll need it, where you've stored it, and it's condition.
Interested in using this tool?
Learn more about our inventory management tool.
8. Go virtual
If the option makes sense for your event, why not transition to virtual? Your participants can still attend, your event products can be shipped, and participants can easily submit their verified virtual results! You can even still host a great post-race party – just virtually! Race Roster offers the virtual event toolkit to make this process as seamless as possible. Our toolkit includes communication templates, customizable results pages, virtual awards, automated results (when using our integration with the ASICS Runkeeper app™), and more.
Interested in putting on a virtual event?
Learn more about Race Roster's virtual event toolkit.
If you have any questions about the information and features listed above, don't hesitate to resource our dedicated customers success team. We're ready to help!
Event organizers: director@raceroster.com
Timers: timer@raceroster.com