As mentioned in our previous article, we're all looking for ways to help pass some time this spring. While we are isolated indoors, take this time to organize your warehouse and get set up on Race Roster's inventory management tool.
In case you haven't been introduced to this incredibly useful tool, here's the rundown.
The inventory management tool rundown
The inventory management tool was built for timers, production companies, and people who host multiple events to help keep track of event equipment with ease. You can utilize this extremely useful tool to accomplish the following:
Upload items – Upload the items you have in your warehouse, garage, or basement, and keep track of all the important details for each item. Additionally, you can now snap and upload your own pictures to manage your inventory more visually.


Organize equipment and monitor conditions – Categorize your items and set your equipment's condition as good, fair, or poor to help you monitor how your equipment is doing. Deep dive into the history of each individual item to see when it was checked in or out, which event it was used in, and when its condition was updated.


Bundle items with kits – The kit functionality allows you to bundle items you commonly use together giving you new ways to efficiently manage your inventory.


Create reservations – Track what's needed and when, ensuring you will have the right equipment at the right time.


View reservations in a calendar or agenda view – View reservations in a calendar view or switch to an agenda view to display a concise list of your upcoming reservations and events one month at a time.


Reservation profile – Visit your reservation profile to see important details regarding your reservation, such as event information, assigned inventory, loans & notes, and routes & drop points.


GPS coordinates and tracking – Create routes and drop points to map out the placement of your equipment and view your real-time location as you set up equipment. You can share the exact drop point coordinates with your crew, making it easy to ensure that equipment is placed exactly as planned.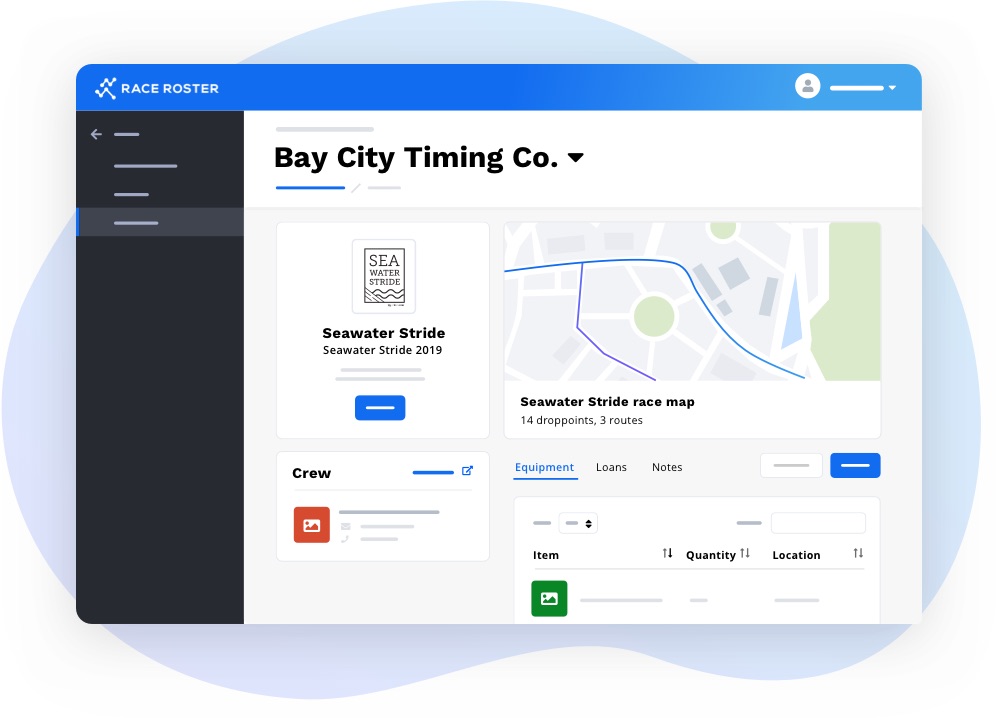 NEW bulk uploading capabilities
Since we last introduced our latest enhancements to the inventory management tool (GPS tracking and the agenda view), we released a NEW bulk uploading feature, making it seamless to upload multiple inventory items all at once.
When viewing your equipment, you will find a 'bulk upload' button next to the 'add equipment item' button. Download our .XLS template to help you enter your inventory data correctly. Once complete, save your document as a .CSV file and upload it to the inventory management tool. That's it!
For step-by-step instructions, visit our knowledge base article on how to bulk upload equipment to the inventory management tool.

Ready to get started?
We're here to help you get the most out of the inventory management tool. You can get in touch with us at director@raceroster.com or timer@raceroster.com for more information!